WRAP factory & BSCI factory apparel supplier
Apparelcn is a leading apparel manufacturer in China has the own WRAP factory, our clothing factory has passed most garment bulk production quality audit and social responsibility audit, they are OEKO-TEX, BSCI, BV STANDARD SA, EICC, FLA SCI, ICTI CARE, SA800, SMETA, REACH (BV, ELEVATE, INTERTEK, UL, SGS, TUV), ULRSWA, ITS WCA, WRAP etc. 
Our garment factory has produced clothing for various customer department stores, garment brands, apparel retailers, clothes wholesalers many years, we pass their audits such as Wal-Mart, Target, Disney, Kohls, Big Lots, Burlington, Dillard's, Nordstrom, Playboy, Victoria Secret, Ann Tayler, Gap etc.
Our factory has several audit reports no more than 12 months and we do re-audited when the current audit expires. We also work for the new audit as per new customer special requirements, these new audit base on the new custom potential buying capacity or the new order amount and quantity etc. Any customer's requirements for certificate about the pajama manufacturer, we will do our best to get it.
WRAP factory introduction
WRAP factory most for the garment and textiles industry. WRAP is a combination of four English abbreviations. The original text is WORLDWIDE RESPONSIBLE APPAREL PRODUCTION, and the Chinese translation means "Responsible Global Garment Manufacturing". The WRAP standard was formulated by the Global Apparel Production Social Responsibility Organization, with the purpose of improving the human rights situation of garment manufacturers around the world.
Support buyers: Most of them are clothing brands and buyers in the United States. Therefore, many apparel companies from mainland China that export to the United States will do WRAP factory inspections.
Scope of application: applicable to the clothing industry.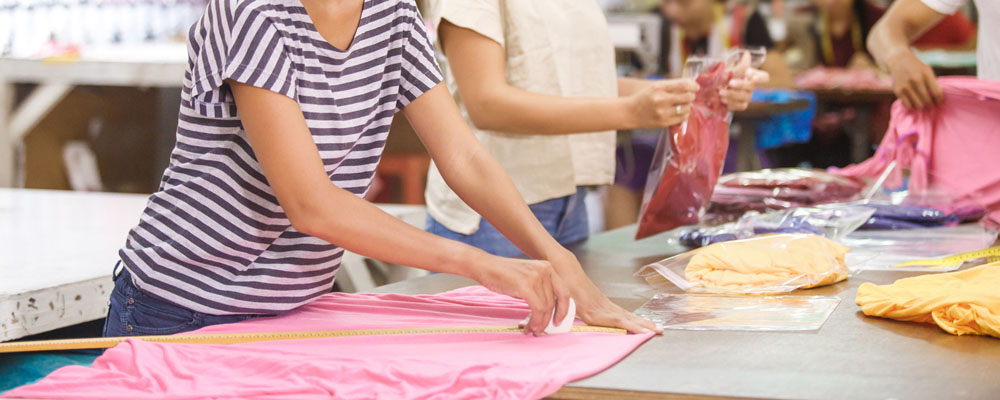 The Worldwide Responsible Accredited Production (WRAP) principles are core standards for the production facilities participating in the WRAP Certification Program.
The WRAP principles include:
Compliance with Laws and Workplace Regulations

Freedom of Association and Collective Bargaining

Prohibition of Harassment or Abuse

Prohibition of Discrimination

Prohibition of Forced Labor

Prohibition of Child Labor

Compensation and Benefits

Hours of Work

Health and Safety

Customs Compliance

Environment

Security
The program objective is to independently monitor and certify compliance with these socially responsible global standards for manufacturing and ensure that manufactured products are produced under lawful, humane and ethical conditions.
Intertek has been selected as the worldwide independent monitor of choice for many of the world's top retailers. Our monitoring services are widely recognized and accepted by retailers and manufacturers supporting the WRAP Program.
BSCI (Business Social Compliance Initiative)-the full name of the Business Social Compliance Initiative, BSCI is an organization that advocates business compliance with social responsibility ("BSCI"). It aims to implement a unified set of procedures to monitor through continuous improvement of development policies And promote the social responsibility performance of companies that produce related products.
It is recommended that the business community comply with the social responsibility organization (BSCI) members, including retailers, brand companies and traders. Most of the textiles or products sold include textiles. 10 members are from Europe and Canada, and 18 members are from the Netherlands, such as HEMA, Bijenkorf, V&D, Claudia Sträter, M&S, Hunkemöller,  WE, Wehkamp, ​​etc.
BSCI organizational characteristics
One certification meets different customers, reduces the second-party audit of suppliers by foreign customers, and saves costs;

Meet the requirements of local regulations to a greater extent;

Establish international credibility and improve corporate image;

Enable consumers to establish positive emotions for the product;

Firmly cooperate with buyers and expand new markets.
Many European brands and retailers such as C&A, COOP, ESPRIT, METRO GROUP and OBI have recognized BSCI certification
OEKO-TEX® consists of 18 independent institutes in Europe and Japan. Together we are continuously developing test methods and limit values for the textile and leather industry, we provide important boosts for innovation and thus make a significant contribution to the development of high-quality products. Our mission is to create trust in textiles and leather and in their production. With our portfolio of services and certificates, we support you on your path to a sustainable future and offer customized solutions.