Apparelcn is a leading OEM clothing manufacturer in China, our factory establish in 1999 provide one-stop garment manufacturing service from design, development, sampling, fabric & accessories sourcing, bulk production and global shipping etc. 
Explain: OEM(original equipment manufacturer) clothing manufacturer, simple explanation is buyer design it, factory make it.
OEM clothing customer/buyer: Provides garment tech pack, size measurements specs, design artwork, brand label/logo, packing instruction etc.
OEM clothing manufacturer/factory: Completely follow buyer's requirements sourcing materials (fabric & accessories), arrange materials production, garment cut, sewing, packing and shipping etc. responsible the whole clothing manufacturing process.
OEM Clothing manufacturer introduction
Apparelcn is a leading OEM clothing manufacturer in China, which is a famous local clothing manufacturer. Well-equipped facilities, such as automatic cutting bed, spreading machine, sewing machine, ironing table, Needle detector, and excellent quality control throughout stages of production. Short production time and delivery time us to guarantee total customer satisfaction.
Establish time: Since 1999, focus on OEM clothing manufacturing for 20 + years.
Output: 8 million units per year, 3 days for samples, 30 days for bulk.
Developing: Set up sourcing and developing center.
Factory advantages: 3 fully-owned computerized man-aged factories; 20 automatic hanging sewing lines; 4800cubic meters Intelligent hanging warehouse; 3D design pattern system.
Partner: Free country all over the world, Wal-Mart, Flabella, YKK, PUMA, Nordstrom, Kohls etc.
Verification: Wrap, IS09001, Smeta, PVH, Costco, Disney and Zara etc.
our garment factory produced many kinds of fashion clothing, dresses, shirts, jackets, hoodies, sweatshirts, t-shirts, leggings etc.
At the present, our fashion company can produce 8-10 million pieces garments per year, exported to the United Kingdom, the United States, Australia, Italy, Japan, Germany and other countries.
We provide customized logo, packing, colors and customized products. We also provide all kinds of shipping ways, such as express, by sea, by air, by train with competitive prices.
Perfect sales service concept and high-quality products and competitive prices make our company's products have a high reputation to customers.
We specialize in offering a series of custom apparel manufacturing with professional OEM clothing manufacture service for all customers.
If you are interested in us, please do not hesitate to contact us. We are looking forward to established a long-term and stable cooperative relationship with you.
OEM clothing manufacturer advantages
Fast and Efficient OEM clothing manufacturer
Quality samples both fabric and accessories can submit within a week.
OEM garment fit sample in 1-3days.
All the emails from oversea replied within 24hours.
Production time: 30-60 days for the regular order quantity.
Full support accepts both regular production time orders & rush time orders.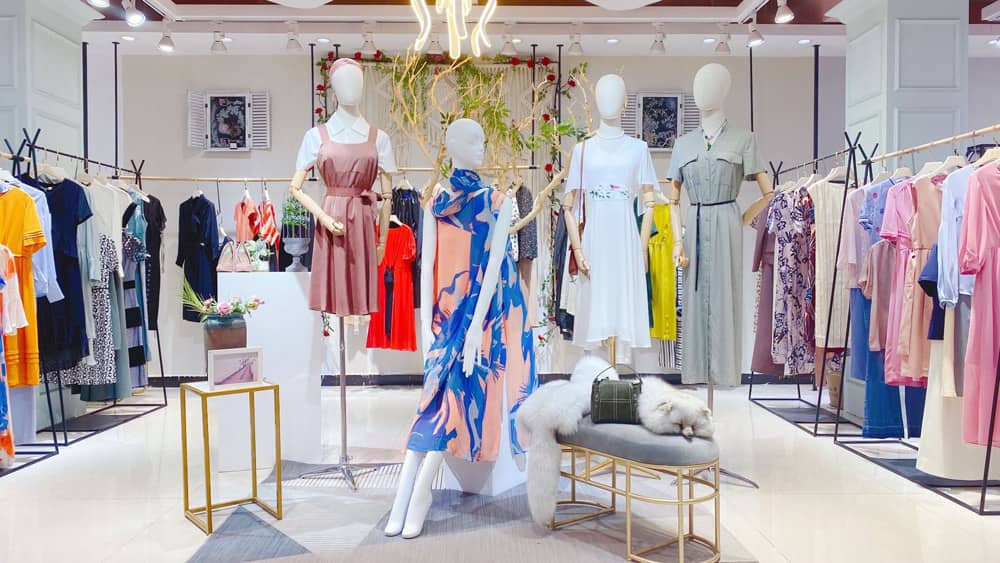 High Quality & Cost-effective OEM garment factory
Our OEM garment factory build with top-grade equipment and experienced sewing workers, designers, QC(Quality Assurance), merchandisers and shipping teams.
We have special quality controllers to check every piece once finished by sewing workers. During the production period, we also check the products semi-finished.
Full procedure can be controlled from the raw fabric sourcing, threads, other accessories, sewing machines, digital printing machine, heat transfer machine and so on in one stop factory to assure the top quality. Directly work with our fabric and accessories suppliers, factory price without any extra cost.
Flexible order quantity OEM clothing manufacturer for startups
We accept flexible order quantity, if the fabric we can order small quantity, the garment quantity small order is acceptable; if we have the readymade fabric in warehouse, you can order 100pieces OEM clothing order with your own design. Our clothing factory has many production lines and it is more flexible for us to arrange regular time orders and rush time orders both. If you need ODM clothing manufacture service, our design team providing various design based on the clients' requirements. We can fix the design by our designers at the first time to meet the clients' requirements.
Scientific Management & Professional Team OEM apparel factory
As the leading apparel factory in China, relying on our scientific professional management team and first-class factory facilities, we provide one-stop clothing manufacture service, from development, materials sourcing, garment sampling and clothing bulk production and global shipping etc. Our fashion manufacturer factory in China has more than twenty years experiences production various garments for worldwide fashion brands.
Frequently asked questions for OEM Clothing manufacturer China
Question: What is your minimum order quantity for OEM clothing order?
Answer: Our recommended minimum order quantity is 1000pcs/model for OEM. Considering your sales situation, we can customize different colors for you, but the same style garments, about 1000 pieces, is the most cost-effective. 300 pieces we can also customize for you, but the cost will be higher than 1000 pieces. If there are fabric yards available, we can do small order quantity OEM order and cost also low.
Question: How do you arrange OEM fashion order production?
Answer: We will arrange the production line reasonably according to the order quantity. If the style is complicated and the order is large, then we will arrange a large line of about 30-50 people to produce. If your order is relatively small, then we will arrange a small production line with about 10 people to produce.
Question: What you need for OEM garment order?
Answer: Normally you can provide the tech packs, design artworks, measurement specifications, size ration, design artworks for print, accessories artworks etc. The move digital files from you, the more exact clothing products for you.
Question: I have a clothing photo; can you produce it?
Answer: We can make pattern based on your photos, but you need to provide a size table. Or we support you make the size chart for you. And cooperate with us to choose fabrics and accessories. After the samples come out, we need to communicate to make improvements, and then proof again to confirm. This is a very long and complicated process that requires the understanding and patience of both parties.
Question: What is your maximum production capacity for OEM fashion orders?
Answer: We are good at mass production of basic design clothing. Our monthly production capacity can reach 1 million pieces. If your order is very large and the delivery time is very tight, we can coordinate the partners to achieve your target delivery.

 Question: I like one of your white-label garments and blank clothing, but can I change the color?
Answer: Changing the color requires re-production. We need to purchase fabrics and accessories for you again. To manufacturer, the process is the same as the production of bulk goods. If the quantity is not large, we do not recommend changing the color. The MOQ for changing the color is 300pieces or more, and the price will be higher than the normal blank jacket. We need to calculate the specific price according to the style and quantity.
Question: I hope to print my own brand on the blank garments, can I?
Answer: Generally speaking, it's depended on the actual designs and fabric quality etc. we can print your logo or brand for single-layer clothes, and we can also embroider your brand for you. It is not recommended to print double-layer clothes, because the printing process is due to the lining and face cloth. Friction between two fabrics will have a destructive effect on the printing effect.
Question:  Is it possible to provide standard modification services?
Answer: Yes, for our white-label garments, normally we will reserve an empty hem at the back of the neck so that you can sew your logo. For the standard change service, we will ask customers to pay for the production cost of the trademark, because we do not produce trademarks, we need to purchase trademarks.
OEM clothing manufactures in China/Europe/USA/UK
If you are local in Europe/USA/UK and want to do your OEM clothing orders, there are advantages for OEM clothing manufactures in Europe and disadvantages compare with overseas clothing manufacturers in China/India/Vietnam/Turkey etc.
Advantages of OEM clothing manufacturers in Europe/USA/UK
Production closer to company head office or customer located

Easy transportations and delivery bulk clothing

Garment production lead time become short

Duty there are import duty can be saved

Quality assurance, you can come to factory do quality inspection

Payment: Pay directly in your home currency
Disadvantages of OEM clothing manufacturers in Europe/USA/UK
Cost is higher than OEM clothing manufacturers in China/India/Vietnam/Turkey

Less factories can be chosen as supplier or partner

The fabric qualities and accessories may from China/India/Vietnam/Turkey

If import raw materials the production time will longer
What's different between OEM clothing manufacturer and ODM clothing manufacturer?
OEM(Original Equipment Manufacturer)means buyer design the clothing, factory manufacture the clothing.
ODM(Original Design Manufacturer)means factory design and manufacture the clothing, but put buyer's brand logo/labels.
OEM (Original Equipment Manufacturer). The OEM transaction relationship is a buyer-seller relationship. The buyer and OEM supplier are the brand owner and OEM Manufacturer respectively. Therefore, OEM means, from the buyer's point of view, the act of outsourcing production to the market in the form of an existing product (under its own brand); From the point of view of the supplier, it is to produce the other party's brand products according to the requirements of the buyer and the other party is responsible for the sale of the transaction form; The sales channel and brand advantage of the buyer and the manufacturing advantage of the supplier together constitute the overall competitive advantage of the product and bring practical benefits to both sides. OEM is commonly known as "OEM production" or "OEM production". In China, due to different understanding, regional cultural differences and other factors, OEM is also called "commissioned production", "commissioned processing", "OEM manufacturing", production outsourcing and so on. Although the names are different, their essence is the original unit (brand owner) entrust the contract to carry out product development and manufacturing, with the original unit trademark, by the original unit sales business production mode. This business model has worked well internationally for many years. OEM actually represents an idea of division of labor and refinement of competition, the core of which is that enterprises should "do what they are best at".
ODM stands for Original Design Manufacturer (ODM). ODM refers to a manufacturer design a product, in some cases may be other enterprises take a fancy to, with the latter's brand name to produce, or slightly modify the design to produce. This allows other manufacturers to reduce their own development time. The manufacturer that undertakes design and manufacture business is called ODM manufacturer, the product that it produces is ODM product. The product scheme designed by the manufacturer can be provided to the brand owner in the form of buy-out or non-buy-out.