A fashion enthusiast who wants to launch a collection fashion brands but don't know where to start?

Want to hire an apparel designer, pattern maker, garment tech pack maker, or/and a seamstress but you are at the too early startup stage to afford it?

Got trouble understanding what the fashion manufacturer wants in order to start realizing your ideas?

Looking for somebody to get feedback/check on your new fashion project?

Looking for apparel graphic designer, clothing designers for hire, apparel design service, apparel design studio, apparel design company, apparel graphic designer, apparel technical designer etc.

A new startup fashion brands or online e-commerce sellers want to work with one-stop custom clothing manufacturer from design, sampling, bulk production to global shipping.

A fashion designer or brand who needs extra help in particular tasks while working on a collection or campaign project and having a tight deadline?

Looking for close communication with a team, work on time, transparency, and garments made by the network of the best local seamstresses?
If so, please contact me. Right, it's me. contact us!
Apparel design service includes
Garment design

3D Apparel Design

Graphic designer

Print artwork design

Collection Development (Sketches & Mood Boards)

R&D (Target Market, Price Point, Competition, Size Range)
Fashion Technical Design Services
Tech pack making

Pattern Making

Pattern Alterations

Grading

Digitizing

Technical Specification Packages

Fittings & Virtual Fittings

Cost Engineering
Clothing Materials Sourcing Services
Sourcing of Fabrics and Trims

Finalized the best/correct material qualities

Sourcing of domestic and oversea manufacturers
Custom Apparel Bulk Production Services
Garment Sampling

Fit sample, salesman sample, PP sample

Sample approval comments, improvements

Bulk fabric and accessories sample approval

Bulk production cutting, sewing, packing

Quality assurance inline and final bulk inspection

Consulting & Instruction
Fashion designer service steps
Bring your ideas. We'll do the rest
The necessary information the more the better.
Conceptualization

Types of clothing

Ages

Color, solid/print

Target customer, the price points and size ranges

Budget

Etc.
Consulting the brief. Designers often receive requests from managers or clients who want them to design particular fashion projects or create a new collection. It is the fashion designer's job to meet the demands of the client or fashion house, and create a product design that fits the style, values, budget, and constraints of the brand. The clients will include this pertinent information in a fashion brief, a document detailing the project's scope, and other necessary information a designer needs before starting production.
There's no easier way to start a clothing brand. With our experienced design team handling every step of the development process for you, your apparel dreams will soon be a reality.
Competitor & audience research

Business & merchandise goals

Retail planning

Product & apparel selection

Pricing recommendations
2.Draft sketch design tech packs files
A step-by-step process to get your design ideas production ready fast.
Starting your own clothing line can be complex – that's where we come in. Our streamlined process gets your design ideas ready for production the right way.
Tech packs

Design files

Print artworks

Manuscript




Pattern

Size measurements specs

Creative & art direction

Design concepting

Custom illustration

Design production

Custom tags
3.Materials fabric & accessories selected
Fabric Sourcing
We have almost 100 fabric suppliers and fabric factory partners, there are thousands of fabric qualities for choosing. Fabrics are sourced to match your requirements for composition and hand feel. We can also dye fabrics to meet your exact colour specifications and give materials additional treatments for softness.
Accessories sourcing
Our apparel designer team know various fashion accessories care labels, main labels, hang tags, bar code, price tag, packing materials etc. We always can match the correct/suitable accessories for your design/style etc.
4.Sampling production quality control
Production management
Fit sample comments

Factory sourcing assistance

Factory management

Fabric sourcing

Salesman sample

Quality assurance

Inline inspection

Final inspection
Hundreds of success stories. Worldwide resources.
Our apparel design team has help hundreds of customers from worldwide get their fashion success every year, you can only use our design service, or use both our design service and bulk production service.
Fabric materials selection
Apparel design accessories 
Apparel designer dress sample
Why choose us, our advantages.
Launch your fashion line fast, smooth & effective
One-stop apparel supply chain service from design, sampling, bulk production and global shipping.
Professional team includes garment designers, Graphic designer, technical pack, pattern makers, print/embroidery/embossed artwork designer, accessories designer all in one or separately.
Clothing factory design team know more production and better understand the production, we know how much work goes into being a success in fashion.
Save time & money. No more misunderstands between you and the factory, directly garment factory provide full supports for materials selected and workmanship technical.
We know the fashion trends! We are experienced!
For example:
The fabric mill bulk production rotary print machine print screen maximum repeat size is 64CM, all the designer's pattern repeat size should be like this 32cm x2=64cm, 21.3cm x 3=64cm, 16cm x4= 64cm, 8cm x 8=64cm, 4cm x 16=64cm etc.
If the pattern designer don't know this, their design repeat size can't use for bulk rotary print production.
Fashion clothing designers list
Core team
Claire Sheng
Chief designer
Graduate from Donghua China famous textile Engineering University.
Industry work experience/8 years.
Work experience:
2015~2017/RICO LEE Brand chief designer, For fashion apparel and outdoor sports.
2017~2019/Shanghai Baili International group inc, For Tooling sports fashion.
For CAT brand woven designer.
Senior fashion and sports brand designer.
Serves for several Chinese fashion brand designers.
2016 Cooperation with Tangshi design co-branded collection.
2017 Cooperation with Anta design co-branded collection. Enter into Shanghai Fashion week.
2018~2021 Cooperation with many brand companies.
Love fashion design, have in-depth for understanding Fashion functional sportswear, Trendy women's wear. Leisure tool fashion, Sports outdoor fashion.
Core team
Steven Chung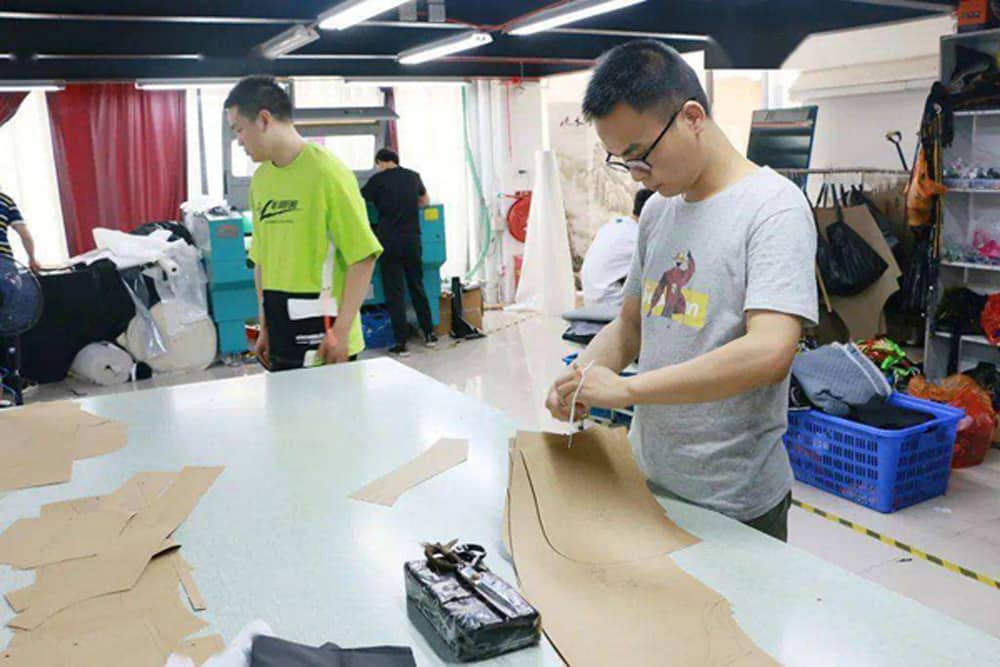 Sportswear fashion designer.
Graduate from Dalian Nationalities University.
Industry work experience/12 years.
Work experience:
2018~2019 Shanghai Lining e-commerce company Design
manager.
2019~2020 Shanghai Hongfang culture company Design director.
Senior sports fashion brand designer, Since 2017, Step into apparel trend brand industry.
Familiar with Chinese fashion market. Acute insight for Global fashion trends. Have strong ability and sharp observation for style and pattern design.
Core team
Lisa Wang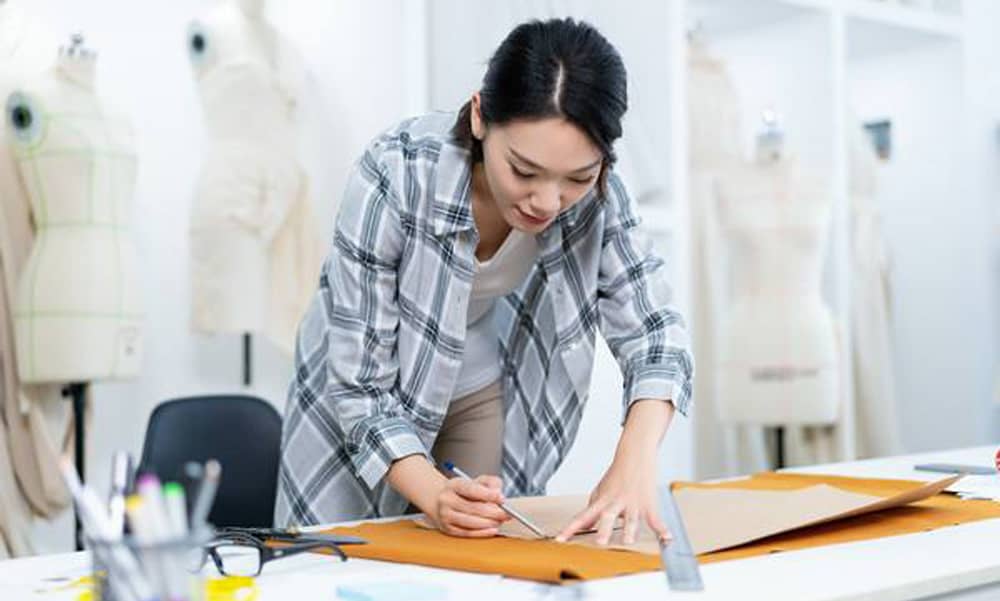 Pattern designer
Graduate from European School of design.
Industry Work experience.2016~2021
Senior designer, Have overseas study and work experience.
Keep an eye on fashion ternds, Acute insight with Fashion sense.
Accurate grasp of fashion styles.
Working lifetime in overseas. Cooperation with Colmer, Mantero,
Armani, BLUMARIN Italian brand.
Italian printing design company.
Vicky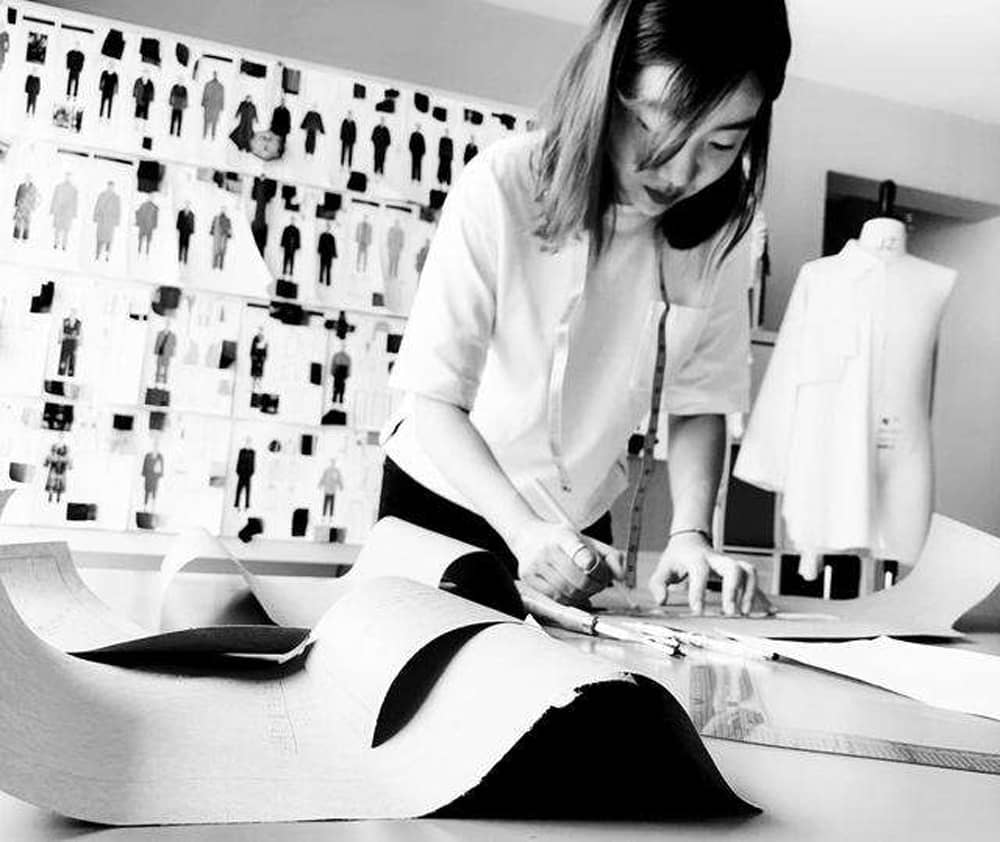 Born in the most beautiful Guangdong Zhanjiang. I started to work in 2013, and worked successively as a designer assistant, designer and brand designer for the auto edition. In 2019, I came to SBG as a designer, where I gave full play to my design ability and adhered to my design concept according to my own experience, and brought the best and most fashionable design to everyone.
Lusen
After graduation, I have been engaged in the fashion design industry, good at style development and planning and design work, helping many brands to carry out quarterly waveband design, with advanced customization experience, whole category research and development, men and women's wear have done, have good style change ability, the market is constantly updated, and we must be one step faster.
Cathy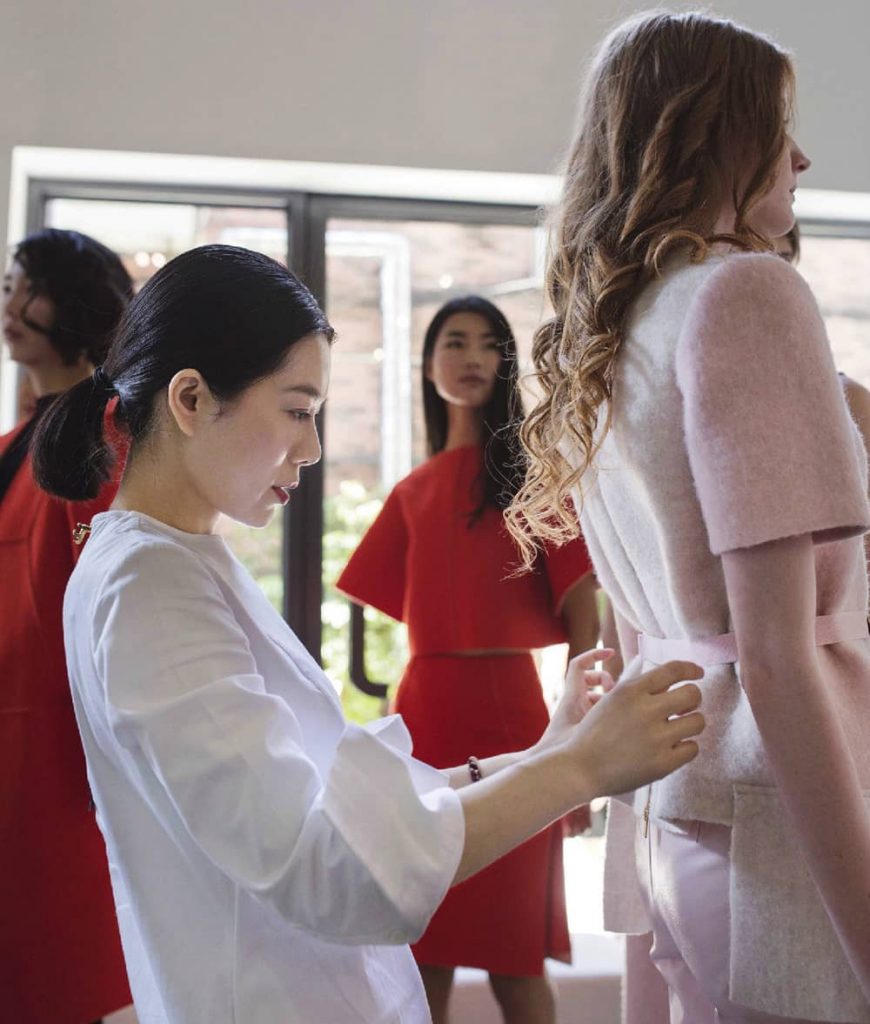 I come from Qingyuan Lianzhou. A chance in junior high school aroused my strong interest in fashion design. When I chose my major in university, fashion design was my first choice. Fashion design is my dream!
Which kinds of apparel products you can design?
Actually, our designer team able to provide you with one-stop design services covering the whole fashion products. From producing professional fashion illustrations for clothes, materials and accessories, to making the blueprint for them in the form of technical drawings and tech packs. You can order the 3D garment design and even the pattern making for your full collection of daywear, casual wear, dresses, t-shirts, hoodies, sweatshirts, jogger sweatpants, leggings, sportswear, swimwear or any other fashion collection.
Why do I need a fashion designer's service?
The garment tech packs, design files, print artworks, workmanship artworks are very important for you communicate with a clothing production factory.
It's the best way in which an apparel designer can represent his/her ideas meaning that the concepts behind the design can become clearly visualized and communicated. This helps in visualizing the ideas surrounding the design of the clothes, materials or other fashion accessories. Whether you need them for advertising, editorial or pre-production, the visual aids created by fashion illustrators can become the main way to communicate your ideas to the outside world and carry on the process of getting them to market.
What information should I provide to the designer to get the apparel design started?
Designers will usually have detailed requirements, but you can expect to be asked to provide a description, a simple sketch, a photo or a moodboard of what you want designed or illustrated as a minimum. Then also as many details as possible such as company name, logo, color range, fabric details, size ranges, type of collection, whether it's for men/women/unisex or kids, fabric photos and any other inspirational images that you might've found to illustrate what you need.
Please send me whatever you have, and whatever you required in details, the more the better for designer understand you. If you don't have more details, please just communicate with designers for your requirements, the design team will help you find out the suitable materials for you.
What type of revisions can I expect in a Fashion Design service?
Like other creative industries, when you order in Fashion Design service, the final tech packs outcome is not always predictable. Most freelancers include minor changes and adjustments in the normal revision process. But we are handling the whole process so we keep revising as your requirements. However, if you want to change the concept completely or cancel based on simply not liking the outcome, this might not be possible in many cases. To avoid misunderstanding, it's best to work on milestones so you can have the chance to approve the draft versions before final delivery.
What do I need to do before sending this tech pack to manufacturers to produce the final garments?
In order to make sure the tech packs and other design files that you send to the custom/OEM garment manufacturers, you have to check all the details carefully make sure all of them are same as your requirements or confirmed. Please work out your budget, the price ranges you can afford, the approximate bulk order quantity you plan to produce. The time you plan to start sell your apparel and your market etc.
Send inquiry for apparel design service! +